Amazon receives U.S. regulatory approval to start drone delivery trials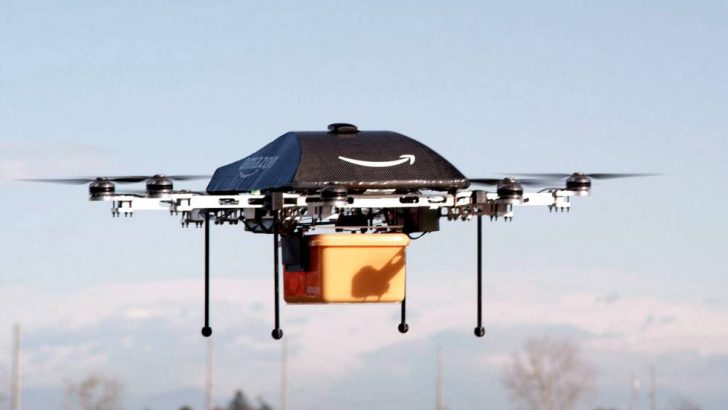 (Reuters) – Amazon.com Inc's drone service has received federal approval that will allow the company to begin testing commercial deliveries through its drone fleet, the e-commerce giant said on Monday.
Amazon Prime Air, the company's special service delivering packages in 30 minutes or less, has been approved by the U.S. Federal Aviation Administration (FAA) to test delivering orders using autonomous drones.
The company joins Alphabet Inc's unit Wing and United Parcel Service Inc to receive FAA approval for drone delivery, while other smaller companies are still seeking approval.
Amazon has officially become an "air carrier" with Prime Air.
Amazon's Prime Air has been given the green light to operate as a drone airline in the United States by the Federal Aviation Administration (FAA). The ruling will allow Amazon to deliver packages to customers via drones.
The company had shown off the hexagon-shaped hybrid drone last year, and now, it will begin the first commercial delivery trials in the U.S. with it.
First announced back in 2013, Amazon had drone delivery as its set goal; however, it seems like the COVID-19 pandemic was the latest push towards fulfilling it. The drone delivery was previously tested in the U.K. first and now, while we are definitely a few years away from the commercially available drone delivery service, Amazon's Prime Air has scooted closer to taking off indeed.
Amazon hasn't announced when or when the commercial delivery trials will begin; however, it has test sites in the Northwest and in the Vancouver area, per Bloomberg, which could be the possible test spots in the future.
David Carbon, an Amazon vice president, has touched on the issue, stating, "This certification is an important step forward for Prime Air and indicates the FAA's confidence in Amazon's operating and safety procedures for an autonomous drone delivery service that will one day deliver packages to our customers around the world."
While problems such as hardware limitations and health and safety regulations still stand in the way, the FAA is set to finalize new rules about flying drones over crowds before 2021.
Amazon's next goal is to produce electric drones that can fly up to 15 miles with packages weighing as much as five pounds, with trips lasting 30 minutes or less.