Givenchy x VR Concept Glasses also have AR functions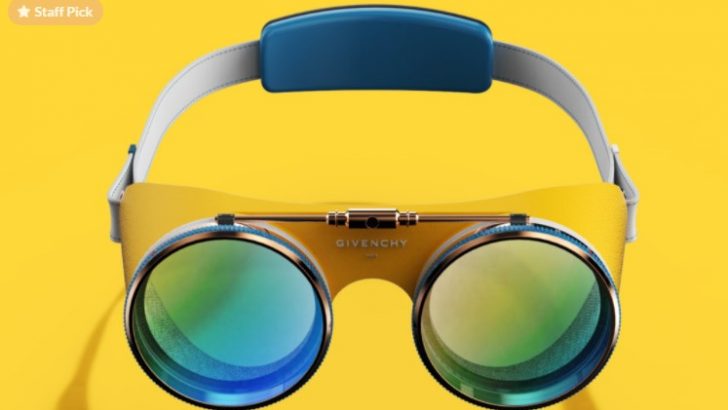 This product, which contains the charm of Givenchy, can experience both VR and AR simultaneously.
The Givenchy x PDF Haus VR Concept Glasses can also offer an AR function when you lift their lens. The main concept of this gaming eyewear is to offer both VR and AR abilities. Therefore, you can enjoy content more realistically while looking stylish. This fashion-forward piece of tech is comfortable to wear. The side arms are similar to a pair of standard glasses. Also, the foam padding provides cushioning for hours of wear. They're easy to operate, too. You can adjust the focus via the lenses when switching between different modes to improve clarity and find your desired viewing specifications. Use these glasses to jump into a virtual reality game or get directions when you're walking. There's really no limit to what you can do with these concept glasses.
Givenchy x VR
Story
Combining virtual reality and augmented reality allows you to enjoy content more realistically and
look stylish when viewed from outside.
Modern Givenchy presents a contrasting element in terms of material, color, and product characteristics.  For example, the material prepared for see-through and span, a intense color in a comfortable color,and linear shape in a streamlined shape etc.
Givenchy's website also emphasized the contrast between the white colored background and the thin black colored frame. So I went ahead and focused on this sort of contrast and mixing match.
Keywords: Reversal / Contrast / Mixed Match / VR & AR